FOCUSING ON THE PATTERNS OF YOUR LIFE
HYPNOTHERAPY, PSYCHOTHERAPY, MIND-BODY-SPIRIT
Trauma/Abuse/PTSD, Grief, Mid-Life Challenges Counseling
Office Locations in DENVER and COLORADO SPRINGS
Hello! Welcome to the home of Kaleidoscope Counseling in Denver and Colorado Springs, CO. I am Ginny Kreeft, therapist and owner of Kaleidoscope Counseling. My office in Denver is located in the City Park West/North Capitol Hill/Five Points area and in Colorado Springs on E. Vermijo Ave. 
I am pleased you stopped in. Have a look around to see how I can help you. I urge you to read the scrolling quotes at the bottom of the pages. I believe they capture what I wish to portray to you as a therapist. 
Mind/Body/Spirit
I believe paying attention to mind (emotional/psychological), body (how your body is feeling) and spirit (what spiritual beliefs you hold) are important in your healing from whatever is troubling you. A well balanced and joyful life means well balanced therapy. Paying attention to all three parts of you is important. My goal is for you to find happiness and balance in your life individually and in relationships. Hypnotherapy and Psychotherapy are two ways to treat trauma/abuse, grief, and mid-life questions and challenges.  
Trauma/Abuse/PTSD
I welcome working with adults who have experienced any kind of trauma, including abuse of any kind past or present, and PTSD. You carry with you such a burden that affects your life in untold ways and often keep it hidden, not only from others but yourself as well. With appropriate therapeutic help your life can be freed from the millstone you drag along with you. It is not an easy journey but the rewards of healing and freedom are well worth it! You show so much strength in this process.
Grief
Grief counseling is another passion of mine. The pain you feel when you are grieving is unlike any other emotional pain. It is so intense, feels so intractable, so fatiguing. Society is not very tolerant of grief that continues for more than a few weeks. However, grief can go on for far longer than that. You are suffering whether others are aware of it or not. Hang on to hope. You will get through it with help. There is a light at the end of the tunnel.
Mid-Life Questions and Challenges
I also love working with people who have come to mid-life and wonder just who they are – not as defined by "what" you have done but "who" you are as as a whole person. For many people, the search for internal meaning becomes ever more important as we get beyond our twenties and thirties. Who am I, really? Who will I be remembered as and for what? These are questions that often come to the fore as we reach mid-life.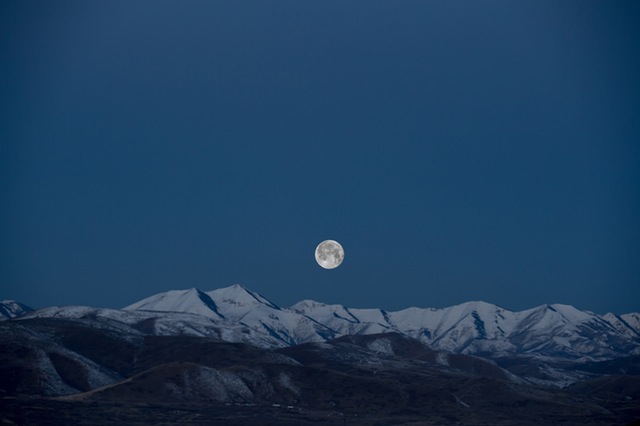 Hypnotherapy
Hypnotherapy is used to help you heal in a safe and deep way. Put very simply, it is psychotherapy that is conducted while you tune in to your sub-conscious self. You are always in control. You do not do silly things. You are aware of where you are. Healing takes place on a deep level that changes your life in positive ways. You let go of negative beliefs and replace them for lasting change by clarifying your feelings and thoughts and making needed changes, empowering yourself, raising your self-esteem, self-awareness and self-confidence, making good decisions, truly being the wise adult you are. Read more about hypnotherapy on the page titled WHEN. http://kcounselingdenver.com/when-hypnotherapy/
Psychotherapy
Psychotherapy by another name is talk therapy. It is what you expect when you think of seeing a therapist or counselor. It is talking about what is on your mind and your desire for help and healing. Psychotherapy is very helpful for many issues. Looking at your problem from a different perspective with the help of someone trained to ask pertinent questions, drawing attention to another way of seeing the issue, and involving you in the solution is extremely useful for making the changes you desire. There is also an educational aspect to psychotherapy. Your therapist may teach you coping skills or give you well researched knowledge and effective ways to change behaviors, thoughts, and emotional responses. It increases your awareness of self and others.
Holding Space For You
Holding space means listening to you, accepting your emotions, being non-judgmental, caring about your journey. When a person holds space for you it means they are empathetic and care about you without being involved in an entanglement with your problems. It is a very healthy way to demonstrate care and affection for you. I hold space for you. 
On the following pages you will find answers to questions you may have about:
Why go to therapy? Can it help you?
What do I specialize in?
When is Hypnotherapy used?
How Many sessions, How Often to schedule appointments, How Much is the cost and insurance?
Who I am (About KC)
Where the office is located and Contact information
Resources for further information
Blog
WHAT'S IN A NAME?
A lot! A kaleidoscope is an instrument that displays varying patterns and colors when rotated. Kaleidoscope Counseling focuses on discovering and healing patterns in relationships, tragedies or life events.
At Kaleidoscope Counseling we will examine these patterns and problems together. As new patterns and understanding emerge, new colors in your life come to light.


Contact me at 303-803-3127 (Denver) or 719-629-7113 (Colorado Springs)
Kaleidoscope Counseling is a member of the Denver Collaborative Health Center, LLC (DCHC).